2001 Bay Bottom Crawl
On October 5-7, 2001 Ecurie Vitesse Sports Car Club of Key West held their 42nd annual Bay Bottom Crawl. I attended to find out what all the fuss was about this event that some people say is the most exciting autocross event on the continent. I soon found out it justly qualifies for that title!
If you ever want to see what racing was like before EPA, OSHA, FDA, DOT, NTSB and Ralph Nader attacked having fun in a motorized vehicle, this is it. If I thought that this little blurb I'm writing would get out to these people and chance jepordizing the continuation of this event, I would never say a peep. Realistically I know only a few die hard autocrossers will ever care to read this so I am doing my best to get the word out to seasoned autocrossers (rookies are allowed but with at least a good year of autocrossing under your belt).
Imagine a 25 year old 2.5 mile asphalt 2 lane snaking through the mangroves and water on a sparsely populated island. Now add the fact that in those 25 years the mangroves have grown in on the road to make it actually look narrower than it already is. Now add sweepers that faster cars can easily better 100 mph. Now add in a few bumps and dips to really notch up the pucker factor. Then add in 9 stations of tricky maneuvers through tightly spaced cones. What you end up with is one hell of a ride!
I consider myself a conservative driver careful not to drive over my head and several times on the course I feathered the throttle on my BP Corvette in the fast sweepers before station 3 and station 6. Exiting the stations I had to be very careful coming out of the last cone to avoid dropping the outside rear tire off the pavement. More than once I thought about the dumb decision I made to just get "just one more autocross" out of my Goodyear Eagles Short Track Specials. I am serious here...this is not an event to have anything marginal on your ride. Tires, suspension and brakes must be in top shape as a failure of any one item will give you a nasty ride through mangroves and salt water.
I plan to return in 2002 and take another crack at "Loop Road" and bring more of GCAC club members with me. If you do plan to come, register early as there is a limit that can attend.
John Taylor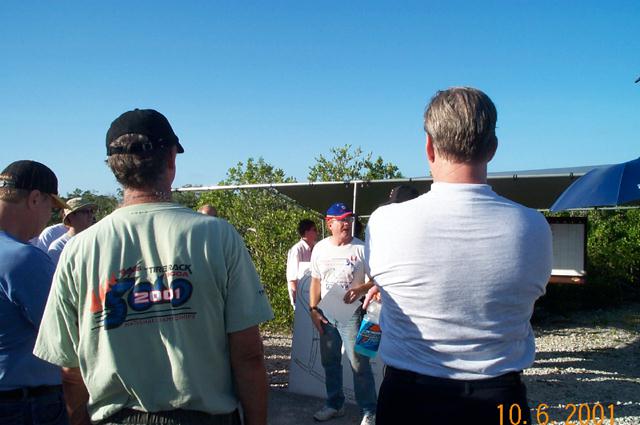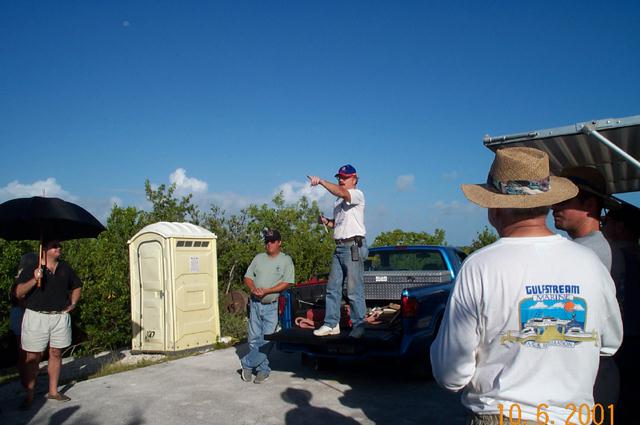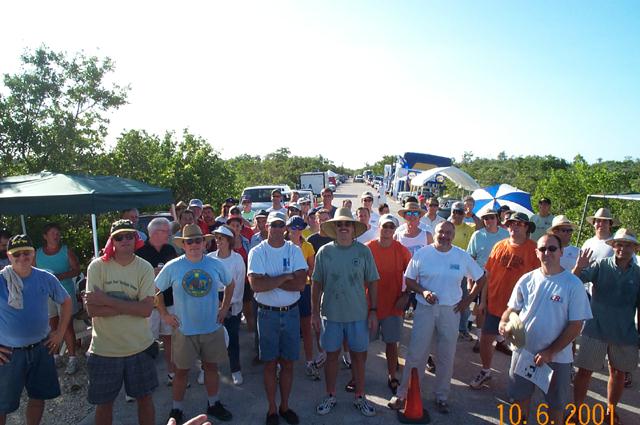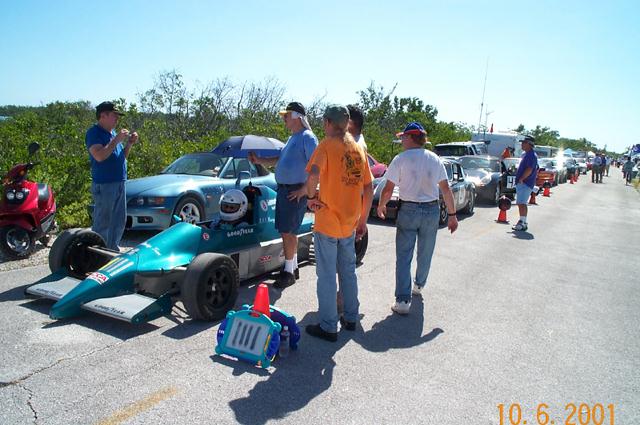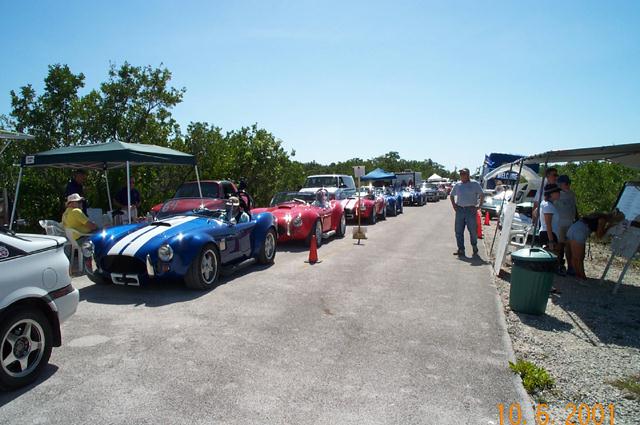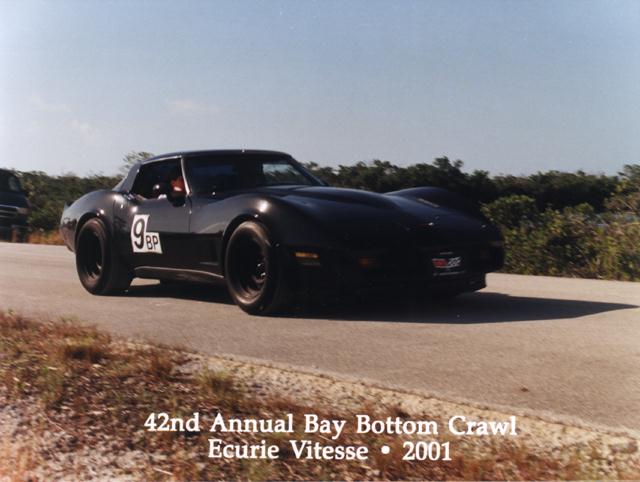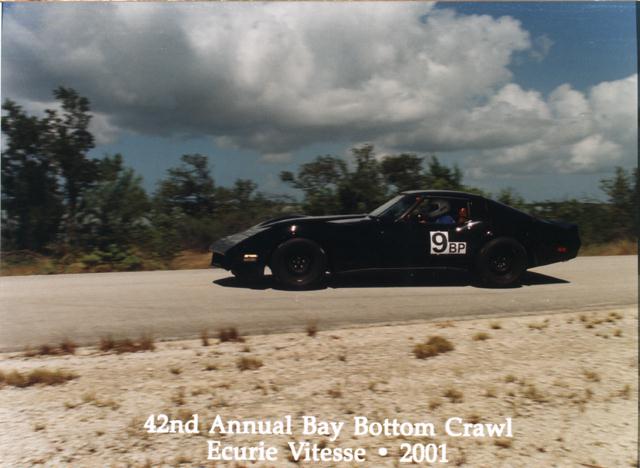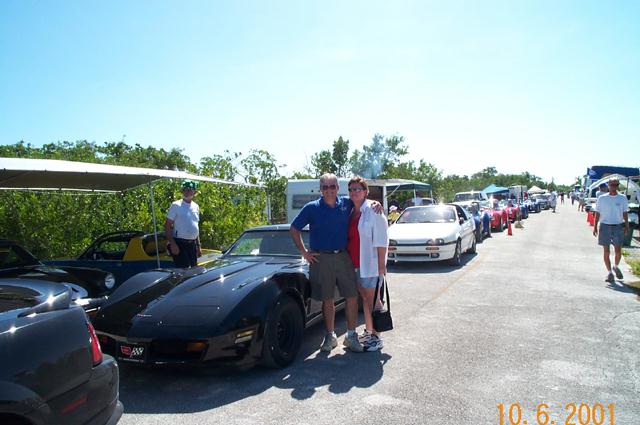 Yours truly with friend.