GCAC Photo Page
---
Event #8 10/03/1999
Sorry about the poor quality of the following pictures! New camera to get use to.-JT

David Schnoerr takes second place in AS with a great 72.794 run.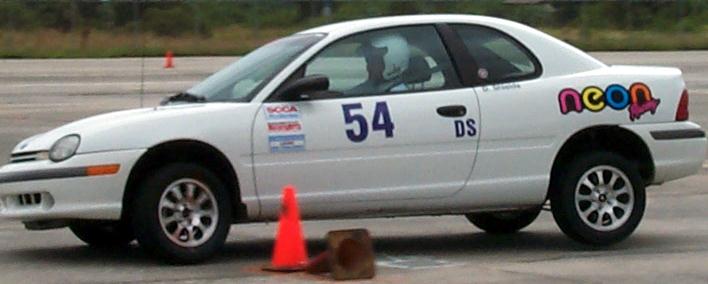 Danny Shields with an excellent 71.801 to top the DS class.

Kathy Bryce runs a 85.702 to take BSL

David McIvanie tops ESP with a fine 73.368 pass.

Brad Wickham runs an 84.772 in BSP.
Rookie Dan Rash picking up speed on each run!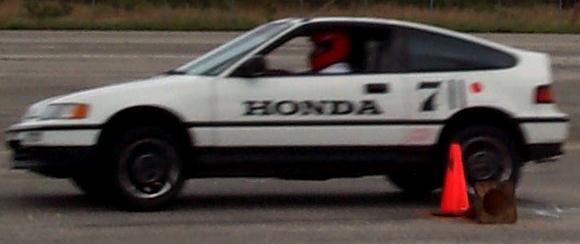 Dan Fiallo hot on the heals of Mark Moklebust in CSP with a 75.232 to Dan's 75.127!.
CSP was HOT with less than a 1/2 second between the top four finishers! What a class!

Susan Hutter runs a 84.233 to come in 3rd in SRC.

Jeff Jacobs splits the Shields 1-2 finish with a fine 74.586 pass!

Thomas Mayo runs an 80.240 to take 1st place in DSP.

Jason Frier runs an 80.458 to win FS. (That was with a cone!)

David Carraker Jr. runs a fantastic 70.939 to take SM and second place in overall FTD!

Rolando Iglesia takes third in ESP with a 75.967.

Glen Jung runs a 73.949 in his modified RX7 to win DM

Michael Schumacher in between F1 races trying out his new Mitsu. in SM.

Joan Clark in the Burger Missile wins SSL with an excellent 75.388 pass.
Joan finished well in the 1999 Nationals last month as well as several other GCAC regulars! Congratulations to Sharon Shields! She finished first place in HSL!!!(Click here for results)

Running in two classes (for the practice) there seems to be some confusion what class Selin Rollan actually won with his FTD run of 67.078! I'll update when I find out.-John
Brad Dugan runs an 89.336 in SRP.

Richard Beecher runs a 71.086 good for first in AS and FTD in the stock classes!
Richard and Barbara did well at the 1999 Nationals in their recently replaced M3.
Mark Moklebust runs an excellent 75.127 to win an ultra competitive CSP class.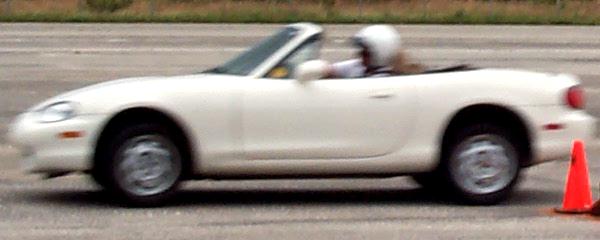 Steve Bryce runs an 89.077 in BS.

Ernie Revuelta runs an 85.789 in ES.

Seth Jacoby runs an 76.035 in ESP

Walter Smith runs an 81.124 in CSP.

Marty Southard runs a 78.425 in BS.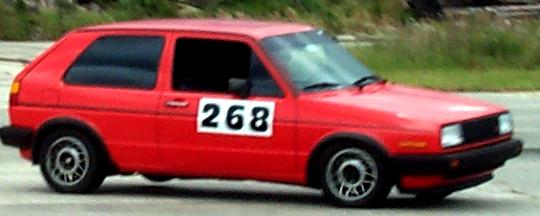 Novice Lillian Till runs an 85.171 in DSPL.

Novice Bob Cowell tries to catch up to the speed demons in CSP!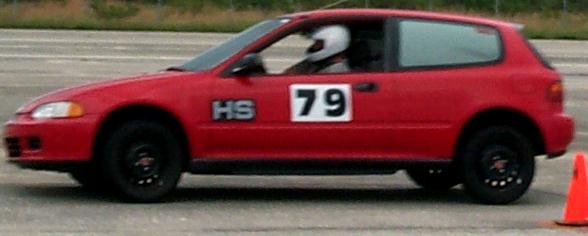 Bill Ryan runs an 87.458 in the British dominated HS class.

Allen Kozich Jr.misses 2nd. place in CSP by less than 3 hundredths of a second!

Novice Tej Vishalpura ran a fine 82.314 in DS.

Recent novice class graduate David Carson runs a 78.257 good for third in BS.
Watch out BS! David is getting autox tires!

Jim Grob chasing John Cullen's fast 911RS runs a 75.211.
Maybe next month I'll learn how to keep fast moving objects focused in low light situations!!!-John
See you next month at the Florida State Championships/GCAC Event #9!
Remember to pre-register at this event to avoid late charge!!! ENTRY FORM