SCCA ProSolo Pictures
March 6-7, 1999
Welcome!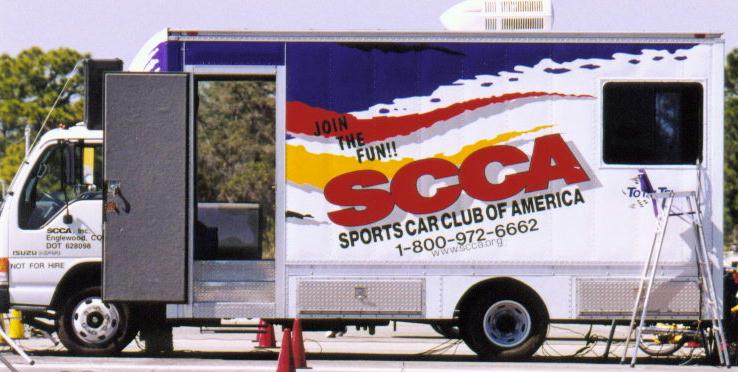 Howard's Home!

The starting line.

Drivers, are you Ready!

Get Set!
GO!

And they"re off!
D/Stock winner Michael King & Britt Laughlin

C/Stock winner Doug Newhard and Richard Williams.

Pro 2 winner and Pro Series Challenge winner Jim Harnish

Pro 3 winner Sam Strano.

ESP winner Peter Varga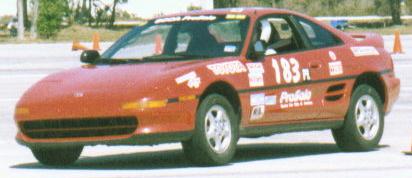 Pro Ladies winner Renee Eady.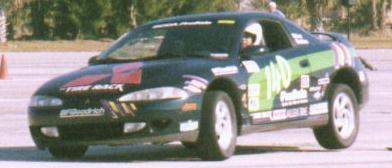 G/Stock winner John McIver.

Spec Racer Capri winner Rich Alvino.

Spec Racer Pinto winner Rob Berntsson (and Spec Racer Challenge Winner!)

Pro 6 winner Mark Dadio
B/Stock winner Darrin DiSimo
Spec Racer Capri Class winner Dave Hutter
G.Warren Hahn looks determined to take Pro 5 and he does!

John Thomas in one fast little Honda!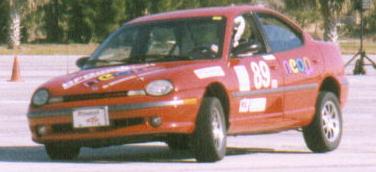 Steve Brolliar wins E/Stock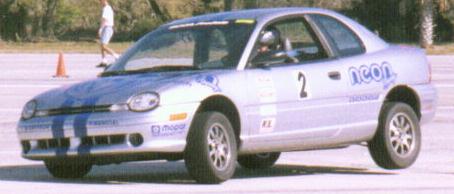 Jerrette Zoner wins Ladies One
Jefferey Youmans wins S/Stock in an F/Stock Z-28!

Bill Coffey wins A/Prepared in his awesome 1971 Datsun 240-Z

Karen Christoff in the Lombardo Racing Civic.
---
Gulfcoast Autocrossers Ltd.regulars follow:

Luis Perocarpi with his starting line face on!

Local favorite David Schnoerr puts up a hell of a fight in S/Stock with Jeffrey Yeomans!

Bryon Nesbitt, a rookie autocrosser in his first national event, in the Spec Racer Capri
(this picture had to be in here, I borrowed his camera. Thanks Bryon!)

Another GCAC regular Rich Warren co-driving his dad's (Jim) 1995 Corvette in the Pro 3 division.

GCAC's 1997-98 S/Stock Champion Steve Burger also running in Pro 3.

Danny Shields running in the tough Pro 6 division.

Sharron Shields competing in Pro Ladies.

Dave Uman (DJ) in his A/Prepared 1976 280-Z.

Doug Quara places second in B/Stock.

Veteran west coast racer Jim Warren enjoying autocross on the east coast.

Jean liked Ft. Myers so much during a McKamey school last fall she came back for the ProSolo!

1998 Spec Racer Pinto Champion Susan Hutter has to settle for third place today.

Mark Camille puts up a good fight in the consolidated prepared class.

John Cullen's last ride in the Capri. (he bought a Porsche)

Joan Clark finishes in the middle of the pack in Ladies One.
Brad Dugan takes second place in Spec Racer Pinto.

Caroline Spencer in her Neon ACR.

Autocross newcomer Kathy Bryce in her blue Miata.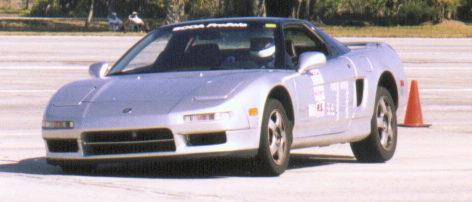 .
Jim Grob in his S/Stock Acura NSX.
Richard Morrison in his H/Stock Honda.

Allan Kozich Jr. wins second place in CSP.

Kurt Zeiger in the Zeiger/Perocarpi 1991 Honda Civic DX.

Randy Pringle in CSP.

Walter Smith in his Miata.

Bill Minnear with his ITS club racer RX-7.

Ralph Schroeder's 993 pulled a super hole shot at the start!

Fred Henn with the only CP at the event.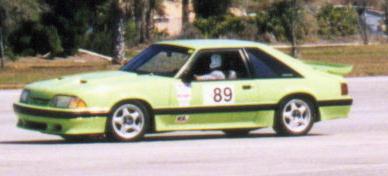 Dave McIlvanie in his ESP Mustang.
Evan Darling oversteps the edge when trying to catch up to the AP cars in his BSP Datsun 240-Z!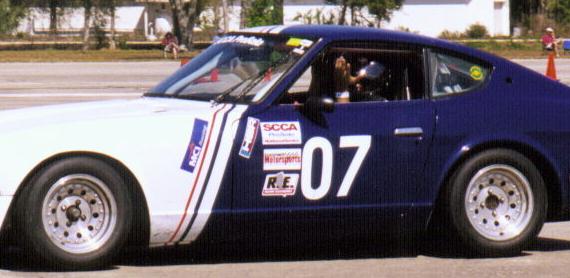 "That's all there is!"
Hope you all come back next year!
Special thanks to Tom Brewsaugh & Bryon Nesbitt on taking these great pics!
note:I am sorry if your picture did not get posted, I had limited space on the website. If you want your picture emailed to you at 300dpi jpg image, send me an e-mail at: