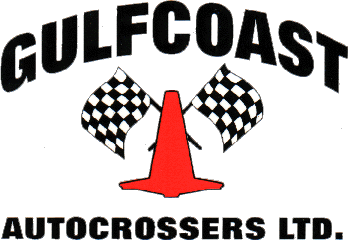 President's Corner
January 2014
Happy New Year! I hope you all had a wonderful
holiday season, but are ready to get back to the track.
As we start the new season, you should take notice
that the SCCA has made some wholesale changes to
the stock car classes. All of the stock classes have
been broken into two classes each for calendar year
2014. You now have the ability to run street tires in a
stock class, or if you prefer, you can still run race tires
in a stock class, but will compete against others on
race tires.
The old stock classes (SS, AS, BS, ...) now represent
the street tire class. The new stock classes for race
tires add an "R" to the end of the class (SSR, ASR,
BSR, ...) A copy of the draft rules can be found here:
Additionally, time is running out to get registered for
the SoloPro driving school on March 8th and 9th. If
you are interested in joining these classes, please fill
out the form in this newsletter and get it to
Dave Hutter as soon as possible.
Just a reminder that the drivers meeting will start at
9:45 am on Sunday, and we will be doing the 2013
awards ceremony then too.
Craig
---
August, 2013
Wow, that was fast!
Summer is over already and it's time to head back to
the track. Time permitting, it is our intention to create
an updated test and tune course, as it is pretty
unanimous that the box on side B is just overly
painful. Elements like the slalom will likely remain. We
don't plan on a total replacement, but hope to add
several new features.
The usual Florida summer rain pattern (afternoon
showers) should be in effect, so I plan on starting the
driver's meeting on Sunday at 9:45 am like we have
done at a few previous events. This means course
walking will close between 9:15 and 9:20 am. Please
plan accordingly.
One last reminder...BRING YOUR DRIVER'S
LICENSE. No license, no racing, no exceptions.
We"ve had a couple of issues with this in the last few
events and we intend to enforce the rules on this
subject. As part of your race day preparation, double
check you have your license.
Craig
---
June, 2013
It's time to revisit rules.
During our May event, a car broke down and was
pushed off to the side. During this situation,
subsequent drivers were red flagged. Unfortunately,
after being flagged, and stopping, those drivers
continued back to the finish line.
When you are red flagged, it is paramount that you
stop on the track and stay where you are until you are
told to do otherwise. Red flags are very serious
situations and we wish to maintain the utmost safety
for our course workers and drivers alike.
When under this condition, once you are released,
continue quickly to the finish line, crossing through the
timing lights. During this trek, make sure you drive on
the outside of the track. Do NOT finish the rest of the
course. If you do continue to follow the race line, you
will be denied your rerun.
Part of this sport is keeping our eyes up at all times.
It is critical that you look beyond just your next element
and make sure you are aware of all that is taking
place on the course as you pass through, be it a flag
or simply a course worker in your way.
Craig
---