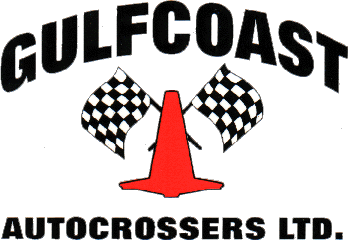 President's Corner
---
---
December 2006
2006, ANOTHER GREAT YEAR, There is no other way to say it, it was a great year. It's always great to see all the people I met when I first started autocrossing; although there doesn't seem to be as many. What really amazes me is all the new people attending our Novice School at each event. These are the people who will keep our sport alive in the future.
2006 AWARDS PRESENTATION, This year we will have a BBQ Chicken Lunch just before presenting the 2006 awards. Before you ask, the BBQ is taking the place of the Banquet. We hope you all attend the January event.
WHAT'S UP FOR 2007? Our Florida Special Tour 2 day event will be held March 3 & 4. There will be special awards for the 2 day event. Can't attend both days? Sunday will be scored as Event #3 for points. Our Almost Famous "Crushed Cone Café" will be getting a face lift. We are replacing the old RV with a new 24 ft. enclosed trailer that will double as equipment hauler. It will be towed behind the timing RV and simplify getting everything to the events. We will start using the Center Grid configuration more this year, this will help when flooding is a problem. We will also be looking into some new Cordless Timing lights from Race America, this would end the problem with the long cords that every once in while somebody runs over with their car.
Car Class Changes, Hopefully SCCA will have the car classes for 2007 posted before our January event. If you have any questions please contact me and I will do my best to find out. The changes will include some of the 2007 new cars and any changes made during 2006.
---
November 2006
2007, What's in store, Its now been 12 years since we started Gulf Coast Autocrossers, when I think back how it was that first year and what it is now I'm sometimes really amazed at the difference. I really think that we can't get more state of the art then what we are, so we will look at improving all the little things. Seeing as many of you have tried very hard to destroy cones I will be ordering some more new ones for you to take aim at. Please, try to remember, the object of autocross is to miss the cones.
Many people have asked if we are going to host another SCCA National event, sorry, the answer is NO. We will hold our "Florida Special Tour" in March this year, it will be a 2 day event requiring attending both days for an event trophy. Sunday will be a points day if you can't be there both days.
2007 Schedule, The event dates for the first half of the year have been posted on the website.
Dave Hutter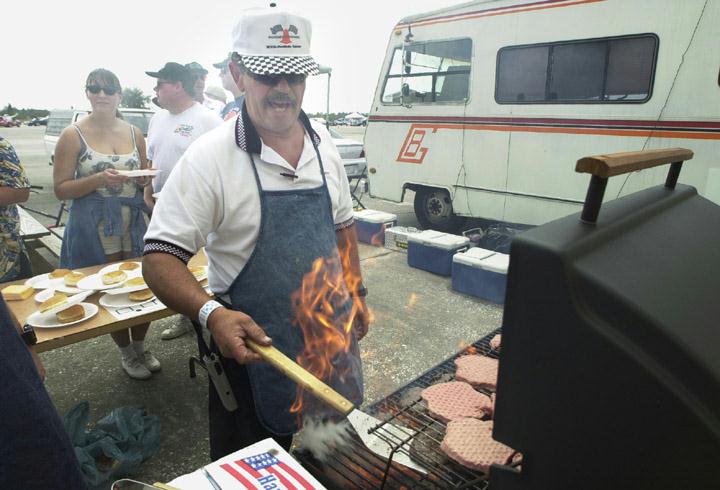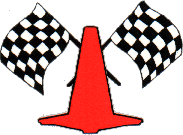 ---
MUFFLERS
At this past event I had to give some verbal warnings to a couple of people about mufflers, READ THE RULE BOOK, MUFFLERS ARE REQUIRED. Yes, you can change things from the cat back, but that doesn't mean you can run without a muffler. From now on if your car is too loud you will not be able to run, I don't care what somebody else told you, I'm telling you now, your car better have a muffler.
Shame, shame, shame, we had a couple of people who did not show up for their worker assignment on the last shift and people who already worked had to help out. Well, they have been disqualified for this past event and will be required to work before they run at the next event. I know that sometimes you may not want to work, but everybody has to. And please, try to be ready when it is time to report to work, after all, you don't like it when you have to stay out there to long because somebody is late.
---
DRIVING INSTRUCTORS NEEDED
Remember when you first started Autocrossing ? Who was there to help you learn all the tricks ? Who was there to help you learn the proper line through that really tough corner.
For most of us there wasn't anybody, you had to learn the hard way. We have our Novice Schools to try to help those people just starting out or those who feel they need a little extra help. It also helps keep people interested in our sport if they understand it better.
We need extra instructors, how about helping us out on Saturday morning, I promise you won't regret it. If you help us out you don't have to pay for practice on Saturday. Just be here by 8:30am.
I have helped a lot of Novice's at a lot of schools and have always come away feeling good about it. How about you ?? -DAVE
---
From now on run group A & B will work first, so if you want to work first you better get there early. NOTICE: No more mister nice guy at Registration, Registration will close at 9:30 a.m., If you come in late you may register after the Drivers meeting, There will be a late entry fee of $10 and you may miss a run. Moral of the story is get your butt out of bed and get there early. Remember you must have a current Drivers license, no more excuses, no license, you can't run, end of story.
NOVICE SCHOOL: We are going to start having Pre-Registration for Novice School, If you know of someone who is planning to attend one of our schools, have them contact me. Remember, we are always looking for instructors to help out at our schools, this is a great way to help someone just starting out and it also helps you hone your own skills. Having the novice schools is a great way to get people started in Autocrossing and let them gain enough information to stay interested.
www. gulfcoastautocrossers. com This is the address for Gulfcoast Autocrossers Ltd.. If you haven't looked at it yet, do it know, lots of good stuff. Special Thanks to john Taylor for doing such a great job on our website. John spends a great amount of time keeping the web site updated, including points the night of the event.
---
NUMBER WARNING
NUMBERS MUST BE READABLE AND
CORRECT ON YOUR CAR
The numbers on your car must be large enough and visible enough to be easily read from the timing vehicle, if they are not, you will be asked to back out of staging and correct them. Numbers should be on both sides of the car, also your class should be on the car. We will have paper numbers and tape available at Tech. NO MORE SHOE POLISH ALLOWED.... We also have magnetic numbers available at registration. Two driver cars, if you come to the line with the wrong number, sorry, no after run corrections.
---
Free Lunch
Only at Gulfcoast Autocrossers Ltd.!
That's right, It's not a misprint. We will provide a FREE LUNCH on both Saturday's and Sunday's at all of our events. Saturday will be our almost world famous hot dog lunch, with or without chili. On Sunday it will be hot dogs and hamburg/cheeseburgs. Lunch includes chips, soda's etc.. Sorry, we don't have any Grey Poupon, so don't ask.
---
AUTOCROSS CHECKLIST
HELPFUL HINTS
After years of Autocrossing you learn what is needed
when you get to the event. I used to almost always forget
something, sometimes I still do. I will try to list all the
things that I make sure to bring, maybe you will want to
follow my list and add a few things of your own.
PERSONAL
EXTRA CHANGE OF
CLOTHING
EXTRA PAIR OF SHOES
AND SOCKS
FOOD AND SNACKS
WATER AND DRINKS
COOLER & ICE
SUNTAN LOTION
HATS
RAIN GEAR
ASPIRIN OR TYLENOL
PERSONAL MEDS
FIRST AID KIT
DRIVERS LICENSE
FOR YOUR CAR
EXTRA ENGINE BELTS &
HOSES IF NOT NEW
OIL, PS FLUID, BRAKE
FLUID, ATF FLUID, ANTI-
FREEZE
BASIC HAND TOOLS
SMALL FLOOR JACK
GOOD LUG WRENCH
EXTRA LUG NUTS
SPARE WHEEL STUDS
TIRE PRESS GAUGE
AIR TANK or COMP.
JUMPER CABLES
FUSES
---